Druids Glen Golf Course offers individual and group golf lessons for every skill level. For more information and pricing details, please email one of the professionals below. Price varies depending on instructor.
(Prepaid lessons must be used within six months of purchase)
---
Head Golf Professional
Luke Olson: luke.olson@golfdruids.com
Luke Olson enters his fourth season at Druids Glen. Olson grew up in Normandy Park, WA and spent his early days at Tyee Golf Course in Sea Tac. Olson, who competed for both Green River College and Pacific University, vies in many professional tournaments around the Pacific Northwest. He's studied many of the top instructors since his teaching career commenced, including George Gankas (California's No. 1 instructor per Golf Digest) and Derek Deminsky (2022 Southwest PGA Teacher of the Year). Olson, a Level 2 PGA Associate, enjoys teaching players at all levels and ages.
---
Assistant Golf Professional
Max Kirkendall: max.kirkendall@golfdruids.com
Max Kirkendall enters his fourth season at Druids Glen. Kirkendall grew up along the Oregon Coast in Pacific City. He spent several summers working at local courses in the area where he was first introduced to the game of golf. Kirkendall attended Pacific University in Forest Grove, Ore. to play football but rekindled his passion for golf in his sophomore year when he joined the Pacific golf team after receiving instruction from long-time PGA professional Doug Hixson at Quail Valley Golf Course in Banks, Ore. Kirkendall is now in the beginning stages of the PGA program and teaches all ages and skill levels.
---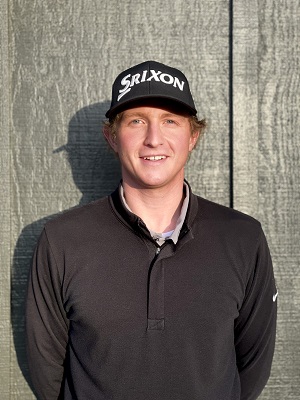 Assistant Golf Professional
Isaac Bianchini: isaacbianchini@golfdruids.com
Isaac Bianchini enters his third season at Druids Glen. Born and raised in Sedro Woolley, WA, Bianchini played college basketball at Saint Martin's University where he graduated with a degree in Mathematics. Bianchini, a late bloomer to the game, found his passion and quickly picked up golf after his college playing days. He is now a Level 1 PGA associate and enjoys playing both competitively and for fun. Bianchini teaches all levels and ages.